11 Best Iced Coffee Makers of 2023: Ranked and Reviewed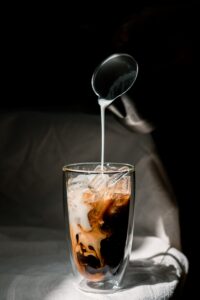 Hey there! Some links on this page are affiliate links which means that, if you choose to make a purchase, I may earn a small commission at no extra cost to you. I greatly appreciate your support!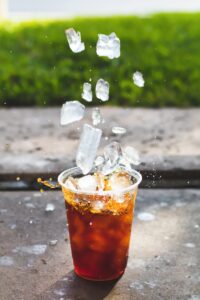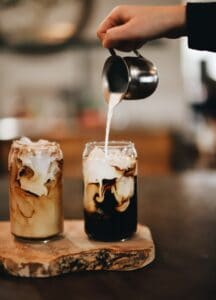 Iced coffee has taken the world by storm in recent years. When summer rolls around, coffee lovers enjoy nothing more than a sip of iced espresso. The refreshing drink comes in various varieties and has become a staple of chain and independent coffee shops worldwide. 
However, you shouldn't have to go out to a coffee shop to enjoy a delicious iced coffee. Instead, iced coffee makers do a great job of making this refreshing drink from the comfort of your own home, saving you both time and money. There are plenty of reviews out there for hot coffee makers, and a tonne of different machine types to choose from. But, since iced coffee makers are fairly new to the market, where should you begin your search for the perfect product? The answer is, here! 
What is an Iced Coffee Maker?
An iced coffee maker is a type of coffee machine that pours freshly brewed, highly concentrated, hot coffee over ice cubes to produce a chilled drink. The key here is that iced coffee makers keep the espresso cold and concentrate on retaining as much pure flavor as possible. Iced coffee makers come in both electric and manual varieties, but both produce great results. As with most coffee-related appliances, electric iced coffee machines tend to be more expensive to buy, but are also less laborious to use and maintain. 
Overview 
The Jura Z10 is an incredibly high-end coffee machine and has hit the top spot on my list. This is a multi-functional, electric coffee machine that makes some of the best-iced coffee you can find from the comfort of your own home! Jura Z10 can brew 32 hot and cold coffee varieties have a touchscreen display and uses cold extraction to create refreshing iced coffee. The new Product Recognition Grinder will intelligently adjust coffee grind size to suit your specific drink too! 
Highlights
Automatic Grinder Adjustment

Active Bean Monitoring

Wifi Compatible

Built-in Milk Foamer

Reliable Swiss Engineering

High-Quality Materials

Intuitive User Experience

Automatic Water Preheating
Pricing
This is comfortably the most expensive iced coffee maker on our list. However, it is also the most high-tech, has the most features, and produces unmatched quality coffee. You really do get what you pay for when it comes to coffee machines! The current price for the Jura Z10 on Amazon is $3,798.95. 
Bottom Line
If you have a big budget and want the best-iced coffee out there, hands down the Jura Z10 is the top pick. This high-quality, Swiss-engineered coffee machine uses artificial intelligence to predict which coffee you'll pick next. This improves the intuitiveness of the overall user experience and makes it a doddle to make the perfect coffee every single time. If you are looking for the best home-brewed iced coffee money can buy, look no further than the Jura Z10. 
Overview 
Another high-quality, programmable electric iced coffee machine is the De'Longhi Dinamica Plus. This machine prepares 16 hot or cold coffee-based drinks in front of your eyes. The built-in coffee recognition system learns your preferences and can pre-select your favorite drink for a one-touch coffee experience. The open milk frothing chamber helps you see exactly what's going on and the machine brews coffee over ice to ensure perfect iced coffees every time. 
Highlights
Integrated Burr Grinder with 13 Settings

De'Longhi App Integration for Remote Brewing

Specially Designed Crema Carafe

Easy to Maintain

Dishwasher Safe

Self-Cleaning Function
Pricing
Again, you definitely get what you pay for with high-quality coffee machines, and at $1,940, the De'Longhi Dinamica isn't cheap. However, it is one of the best quality coffee machines on the market and is well worth a try if you are looking to perfect your home-brewed iced coffee. 
Bottom Line
If you are looking for a one-stop shop coffee maker that is simple to use but also powerful and precise, the De'Longhi Dinamica is a great choice. It is easier to use than our top pick and Brad Pitt endorses the Dinamica. What more could you want? 
Overview 
At the other end of the spectrum, we have the very affordable and simplistic MR. Coffee Iced Coffee Maker. This machine has become very popular due to the quick and easy way it can produce freshly brewed iced coffee. If you are after an affordable, stress-free way to enjoy iced coffee from home, this is the machine to go for! Simply add ground coffee, water, and ice to the machine and it pours out your drink in under 4 minutes. Mr. Coffee keeps things simple by pouring hot, concentrated coffee over ice straight into the insulated cup that comes with the machine. 
Highlights
Lightweight and Portable

Simple Measuring System

Drip Stop Functionality

Reusable Coffee Tumbler 

Insulated Coffee Cup, Lid, and 2 Stainless Steel Straws Included! 
Pricing
This is one of the most affordable options for great iced coffee, at just $31.49. 
Bottom Line
If you are new to the world of iced coffee and are just looking for a no-nonsense, affordable and simple way to brew fresh iced coffee from home, Mr. Coffee is a great option to consider. 
Overview 
Ninja are more commonly known for their blenders and smoothie makers, but they also produce great iced coffee machines! This affordable yet high-quality coffee maker uses the drip brew method to produce many specialty coffee drinks. The more affordable version comes with a glass carafe, but a thermal one is also available for effectively double the initial outlay. The Ninja is elegantly designed and uses its double-strength coffee mode for iced coffee. This means it produces some of the best-tasting iced coffee of any machine on the list! Simply use this setting and pour over a glass with ice and you're away. 
Highlights
Built-in Milk Frother

4 Brew Settings: Over Ice, Speciality, Classic, Rich

Ergonomic Design

6 Brew Sizes
Pricing
The Ninja Speciality Coffee Maker with the glass carafe clocks in at $138.49, whereas the thermal carafe version is $300. 
Bottom Line
For general coffee lovers that want an affordable machine that will make strong, flavorsome iced coffee just as easily as a specialty brew, the Ninja is a solid choice. 
Overview 
This high-tech iced coffee marker from Braun stands out from the crowd with its neon green color scheme. It is a great value-for-money coffee machine from a reputable brand that also happens to produce great iced coffee! Everything is laid out really nicely on the Braun Multiserve coffee machine. The dial on the right-hand side is a design piece that not many other coffee makers pull off as well as Braun. The classy stainless steel finish is a nice touch too!
Highlights
Precision Brewing System

4 Brew Settings: Strong, Gold, Mild, Over Ice

Freshness Indicator

Water Hardness Programming

7 Brewing Sizes

Hot Surface Indicator
Pricing
The Braun Multiserve Coffee Machine is one of the best bangs for your-buck options on the market in 2023. It is currently listed on Amazon at $199.95. 
Bottom Line
Braun Multiserve is a great all-rounder that ticks a lot of coffee lovers' boxes. It is intuitively designed and markets the fact that it is not pod compatible for environmental reasons. If you are after a reliable and fuss-free coffee machine that will make great black iced coffee, look no further than the Bran Multiserve coffee machine! 
Overview 
One of the best-known coffee makers brands out there, Keurig, delivers the goods with their K-Elite! This iced coffee maker is a versatile, compact, and powerful machine that will cater to all your coffee needs. Its functional design is easy to understand even if you're new to the coffee world, and you can make delicious iced coffee as easily as a hot brew. Although the machine is of course K-Cup compatible, it also features a reusable filter so you have the choice between using your favorite coffee pod, or using your own freshly ground beans. 
Highlights
Removable Drip Tray

Quiet Operation

8 Cup Water Tank Capacity

Hot Water on Demand

Pods or Fresh Coffee can be used

"Over Ice" Feature

Strong Coffee Mode
Pricing
The Keurig K-Elite Coffee maker is currently available on Amazon for $164.00. 
Bottom Line
If you are a Keurig lover and need a pod-compatible machine that will offer both hot and cold brewed coffee, this is a great option for you. The reusable filter is something I would definitely recommend for added versatility. 
Overview 
De'Longhi and Nescafe Dolce Gusto has been a match made in heaven in recent years. The high quality coffee machines combined with the popular coffee pods have proven a successful partnership. Iced coffee lovers can also enjoy both of these top quality brands with the Genio 2, a compact single serve coffee machine that offers over ice functionality. 
Highlights
Strength Level Customisation

Compact, Funky Design

Energy Saving Mode

Stainless Steel Drip Tray

Thermoblock Heating for Instant Hot Water
Pricing
The compact and funkily designed De'Longhi NESCAFÉ Dolce Gusto Genio 2 is currently on sale on Amazon for $142.59. 
Bottom Line
If you are a fan of the convenience Dolce Gusto coffee pods offer, then the De'Longhi NESCAFE Dolce Gusto Genio 2 will be right up your street. It delivers both hot and cold brewed coffee incredibly quickly and with no fuss or setup time required. Simply click your favorite pod in and away you go! 
Overview 
Another low-tech iced coffee maker that is actually one of the best out there due to its simplicity is the Zoku! This all-in-one solution is pretty unique, as it is designed to look simply like a travel mug with a straw. However, look beneath the surface and you'll find a chamber with what Zoku calls a "rapid chill solution". This is basically a section of the cup that you put in the freezer to cool it down, then pour your hot, freshly brewed coffee over the top. This is hardly reinventing the wheel, but it is a novel iced coffee maker that is perfect for when you need a refreshing, homemade brew on the go! 
Highlights
Built-in Straw

Extremely Portable

Low Price

BPA Free

Colorful Designs
Pricing
The Zoku iced coffee maker is one of the most affordable options on this list, with a current price on Amazon of $29.99. 
Bottom Line
If you love iced coffee on the go but also want to save both time and money, the Zoku iced coffee maker is a great option to try. It is a simple but effective solution for the iced coffee lover no matter whether you're commuting, on the move getting active or is a student! 
Overview 
De'Longhi has featured a few times on this list and for good reason! Their 3-in-1 specialty coffee brewer is a fantastic example of where form meets function. This sleekly designed, transparent coffee maker is sophisticated but also simple to use. You can see the water's rolling boil at the top of the maker and the drip coffee slowly forming in the carafe below. Simply add ice to the carafe itself and you've got perfectly brewed iced coffee every time! 
Highlights
Very Simplistic and Elegant Design

Easy to Use

SCA Golden Cup Certified

Even Water Distribution Over Coffee Grounds

Proprietary Over Ice Brew Method

Warming Plate 
Pricing
Even though this is one of the most minimalistic designs on the list, De'Longhi has smashed it out of the park with this coffee maker. It is currently available on Amazon for $169.95. 
Bottom Line
Both hot and cold brew coffee can be brewed equally easily with the De'Longhi 3-in-1 Speciality Coffee Brewer. The heating element, ground coffee chamber, and carafe all fitting into one compact design is a very clever solution that simply looks like the bomb! 
Overview 
The Brentwood Iced Coffee Maker is perfect for entertaining large groups of people. Whilst a few of the members of this list have single-serve capabilities only, the Brentwood is specifically designed to be a large, heavy-duty iced drinks machine. This is a no-frills, affordable, and simplistic iced coffee or tea maker that is perfect for that summer barbeque, dinner party or coffee morning!
Highlights
64 oz Pitcher

Inexpensive

Adjustable Brew Strength

Reusable Filter 

Automatic Shut-off
Pricing
As another very affordable iced coffee option, the Brentwood KT-2150BK Iced Tea and Coffee Maker is available for $39.68 on Amazon at the moment. 
Bottom Line
This large iced coffee maker is specifically designed to be used in large groups. It is a simple, inexpensive, and easy to use an iced coffee machine that has enough adjustability to please the masses. 
Overview 
The Cuisinart SS-10 Single Serve is an easy to use coffee maker with temperature control at your fingertips. It is a versatile coffee machine that is compatible with any coffee pod type out there, but is designed to accommodate K-Cups. This means you can dial that temperature gauge all the way down to low and enjoy an iced version of your favourite pod coffee. The SS-10 is a multifunctional machine that has a hot water button so you can easily make alternative beverages or foods with the click of a button. There is a large 72oz removable water container and 6 different serving sizes to choose from. This is a heavy duty coffee machine that would work equally well in an office or home environment! 
Highlights
Reusable Filter Cup

Adjustable Temperature Control

Designed for K-Cups

Self Cleaning Rinse Feature

BPA Free

Charcoal Water Filter
Pricing
The current price of the Cuisinart SS-10 Single-Serve on Amazon is $139.99. 
Bottom Line
For coffee lovers that are in need of a versatile, one size fits all machine that can do more than just brew great coffee. The Cuisinart SS-10 is a great option to consider. If you love your K-Cup coffee pods and want to unlock their true potential, this is the coffee machine for you! 
A Table to Compare the 11 Best Iced Coffee Makers of 2023
Name
Amazon MSRP
Pros
Cons
Who it's For

Jura Z10

$3,798

High Quality

Endless Adjustment

Perfect Coffee Every Time

Very Expensive

Hard to Come By

Coffee Lovers with a Big Budget!

De'Longhi Dinamica Plus

$1,940

High Quality

Easy to Use

Easy to Clean and Maintain

Expensive

Lovers of Hot and Cold Coffee who Need Simplicity and Customisation! 

Mr. Coffee Iced Coffee Maker

$24.99

Portable

No Fuss

Great for First Timers

Limited Functionality or Customisation

Entry Level Iced Coffee Enthusiasts!

Ninja Speciality Coffee Maker

$128.49 OR $300

Makes Strong Iced Coffee

Speciality Brew

Not the Most Intuitive to Use

Not as Customisable as Other Machines

Iced Coffee Lovers that Want a Strong Brew! 

Braun Multiserve Coffee Maker

$159.96

Impressive Quality

Freshness Indicator

Value for Money

No Milk Frother

Lacks Versatility

Someone Looking for Sleek Design and High Quality Materials!

Keurig K-Elite Coffee Maker

$155.45

Quick Brew Time

Compact Machine

Reusable Filter Sold Separately

No Milk Frother

The Die Hard Keurig Fans!

De'Longhi NESCAFÉ Dolce Gusto Genio 2

$122.59

Very Easy to Use

Funky Design

Very Limited Functionality

Only Dolce Gusto Pod Compatible 

The Dolce Gusto Lover that Wants Home Brewed Iced Coffee! 

Zoku Iced Coffee Maker

$29.99

Handheld

Quick and Easy to Use

Limited Capacity

Expensive for what it is

For the Iced Coffee Lover who is Always on the Go! 

De'Longhi 3-in-1 Speciality Coffee Brewer 

$169.95

Elegant Design

Simplistic but Effective

Adaptive Iced Coffee Setting

Uses Paper Filters

Limited Functionality

The Minimalist Iced Coffee Lover! 

Brentwood KT-2150BK Iced Tea and Coffee Maker

$39.68

Large Serving Capacity

Affordable

Designed for Large Groups

Not the Best Quality Materials

The Crowd Pleasing Iced Coffee Lover!

Cuisinart SS-10 Single Serve 

$139.99

Simplistic Design

Made for K-Cup

Easy Temperature Control

No Built in Carafe

Doesn't Stand Out from the Crowd

For Someone that needs a One Size Fits All Coffee Machine! 
Alternatives/Considerations: 
There is a wide range of iced coffee brewing options out there and it is worth weighing up which is best for you.
Of course, price and functionality are major factors in this decision. But, design, dimensions, serving size, and additional features all play their part too. 
It is also worth considering which machines need additional tools or products to deliver their best results i.e. pod-only machines or machines that require a sold separately filter. 
Alternatives to the iced coffee makers above include less expensive, manual cold brew coffee makers. These are designed to be stored overnight rather than produce a quick, refreshing coffee hit. 
Summary
Overall, iced coffee has become incredibly popular in recent years, and it is easy to see why! The refreshing, smooth, nutty taste of an ice-cold coffee on a hot summer day is something that whets the appetite of coffee lovers the world over! 
If you are looking for an all-singing, all-dancing coffee machine with millimetric precision and the last word in great-tasting iced coffee, the Jura Z10 and De'Longhi Dinamica Plus have you covered. These will cost you an arm and a leg, but you do get what you pay for!
For those who enjoy iced coffee and want a coffee machine that does it all, but isn't looking to splash the cash, there are a few options to choose from. On the more sophisticated end, there are the Ninja Speciality Coffee Maker, Braun Multiserve Coffee Maker, De'Longhi 3-in-1 Speciality Coffee Brewer, and Cuisinart SS-10 Single Serve. These are versatile and well-made coffee machines that will give you a nice blend of quality, versatility, and a stress-free experience, all for a reasonable price
However, if you are after a portable, budget-friendly iced coffee solution, there are definitely options for you! The Mr. Coffee Iced Coffee Maker, Zoku Iced Coffee Maker, and Brentwood KT-2150BK Iced Tea and Coffee Maker all do a great job of offering no-frills iced coffee for an absolute bargain. 
The list above is not by any means an exhaustive list. I have collated a range of iced coffee makers that should suit all demographics, use cases, and price ranges. Whether you are just starting out on your coffee journey or have been at it for years, iced coffee machines can serve a purpose for you. They provide an easy, cost-effective, and stress-free way to enjoy a refreshingly cold coffee from the comfort of your own home! 
Related Questions:
What is the difference between Iced Coffee and Cold Brew Coffee?
Simply put, iced coffee is made by pouring doubly concentrated, hot coffee over ice, whereas cold brew coffee is actually brewed in filtered cold water. Iced coffee will therefore have a more intense, bitter flavor, whereas cold brew is mellow and sweet. 
How to Make Iced Coffee?
Iced coffee is made by pouring extra strong coffee over cubes of ice. Yes, it's as simple as that! This can be done with extra strong "americano" style coffee or espresso. Then, milk and any flavorings or sweeteners are added to the mix and this creates that signature ripple effect that iced coffee fanatics love. 
If you love iced coffee, check out my article on the 39 iced coffee drinks every coffee lover should try!
Electric or Manual Iced Coffee Maker?
Both do a great job of producing a standard iced coffee in no time at all. 
Electric iced coffee makers give you ultimate customization capabilities including brew strength, water hardness adjustment, and predictive grind size. However, they tend to be much more expensive and can be confusing to use for people new to the coffee world. 
Manual iced coffee makers are a great low-cost and simple solution if you simply want great iced coffee without all the fuss. Ultimately the brew is only as good as the beans you use, so some iced coffee purists prefer to focus on quality ingredients rather than expensive or complicated machines. 
Which Grind Size for Iced Coffee? 
Extra coarse is often recommended for cold brew coffee due to the intense water extraction that occurs. However, for actual iced coffee, since it is supposed to be more intense and flavorsome, a finer espresso-style grind could be used. 
Can I Make Iced Coffee Using Instant?
It is possible, but it is better for cold brew coffee rather than traditional iced coffee. The idea with iced coffee is to have an extra strong coffee that is then added to the ice for a more intense flavor. Since instant coffee is naturally a bit weaker and less flavorsome, it lends itself better to the cold brew method. 
That said, if you want a truly instant iced coffee, adding ice and milk to your instant coffee granules would do the trick!